The National Lottery's funding of good causes is "under threat" as the amount given to charities and other organisations fell to just 22p in every pound spent, MPs have warned.
The Gambling Commission is facing calls to intervene over the dwindling return, which dropped from 27p per pound spent in 2009-10 to 22p in 2016-17.
That fall was made starker by the income for good causes declining by 15% in 2016-17 compared to the previous year.
Profits for Camelot – which holds the licence for the National Lottery – were in contrast 122% higher in 2016-17 than in 2009-10.
The House of Commons' Public Accounts Committee (PAC) found these were "well in excess" of what was envisaged when Camelot agreed its licence in 2009.
Its new report states lessons must be learned from the 2012 renegotiation to extend Camelot's contract, which was deemed "too favourable" to the company.
The cross-party group of MPs is now demanding the Gambling Commission take steps to secure a fair return for good causes from game changes proposed by Camelot over the remaining life of its current 14-year licence, due to expire in 2023.
The report found the drop in return for good causes could be attributed to more people buying scratch cards at the same time as a decline in sales of tickets for the main draws, which give a higher return for good causes.
It warned the Government must be aware of the risk that programmes funded by National Lottery cash could become unaffordable and more work should be done to better publicise the benefits to good causes in an attempt to reverse a fall in National Lottery sales.
In its recommendations, the MPs' report also expressed concern Camelot is not doing all it can to battle problem gambling.
Labour MP Meg Hillier, the committee's chair, said: "Raising money for good causes is one of the founding principles of the National Lottery but this objective is under threat.
"It would be a sad and significant loss to many deserving organisations and individuals if that funding, which has amounted to some £37bn since 1994, should dissipate as a result of inaction now.
"Our report lays bare the need for a concerted effort from Government, the Gambling Commission and Camelot – a monopoly supplier whose profits more than doubled in seven years while returns for good causes grew by just 2%."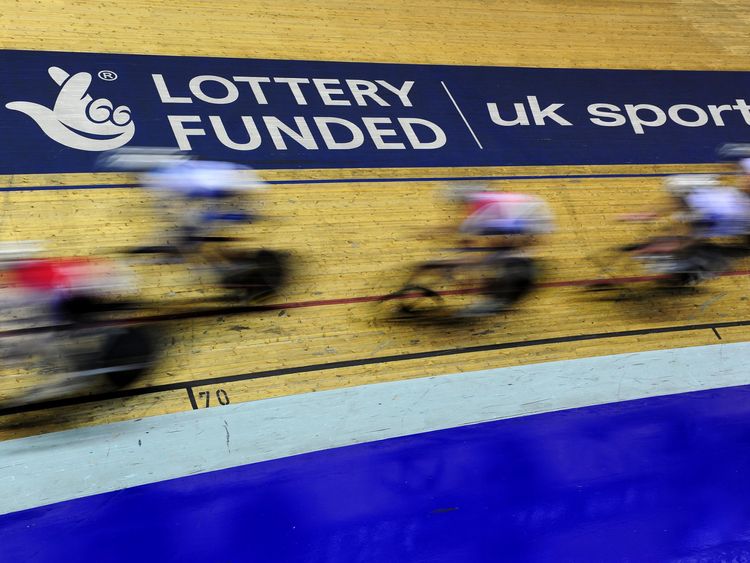 The main draw for the National Lottery now costs £2 following a doubling of the price in 2013, with money for good causes being invested by 12 organisations including UK Sport, the BFI and the Big Lottery Fund.
Cash goes towards arts funding, Olympic athletes and various charities.
On Thursday, it was revealed 18th-century Seaton Devalal Hall in Northumberland has been given a £3.7m restoration grant from the funding.
The property was once the venue for lavish balls and a place where guests were victims of elaborate practical jokes, such as finding furniture fixed to the ceiling or having walls disappear as they undressed.
In response to the PAC report, Camelot hailed the National Lottery as a "massive success" that has raised £37bn for good causes.
A spokesman said: "During the third licence period, annual returns to good causes have been, on average, 30% higher than under the previous licence.
"We've already seen some encouraging signs that the initiatives from the strategic review that we carried out last summer are working, and are confident that we have strong plans to get The National Lottery back into growth."
The Department for Culture, Media and Sport said proceeds to good causes from the National Lottery "regularly fluctuate" but noted the recent decline in ticket sales was "disappointing".
A spokeswoman said: "We are clear that Camelot's strategic review must tackle this issue and the Gambling Commission must continue to challenge Camelot's performance to ensure the maximum return to good causes."